Atlanta Luxury Realtors
What can you expect from us? Impeccable service, discretion and effectiveness. We specialize in working with a sophisticated clientele, and will understand your individual needs. Our clients have high expectations, and it is by exceeding those regularly that we've established ourselves as top REALTORS® in the Atlanta luxury real estate market.
Louise Scoggins, Luxury REALTOR®
Your Full-Service, Full-Time Luxury Real Estate Consultant
Hello, and thank-you for choosing to learn more about me and why I am the BEST Realtor to serve you!
While I am not a native Georgian, I have lived in Atlanta since 1991. I was born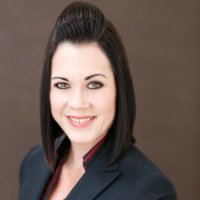 and raised in Brisbane, Queensland, Australia, then relocated halfway across the world when my family decided to open a business here in the United States. I have lived in the Atlanta metro area since coming to the States and know the area like the back of my hand. I have been licensed and selling Real Estate for over 18 years, and absolutely love my job! I truly enjoy working with people in the quest to sell their current home or purchase the perfect new home they´ve been dreaming of. When I first started my Real Estate career, I worked with one of the highest-producing teams at the largest real estate office in the state of Georgia. While I worked there, I was mentored by an incredible team of successful agents on the "P´s and Q´s" of real estate. It was a wonderful learning experience for me, and ultimately helped me become the dedicated, understanding, and knowledgeable agent that I am today.
"Louise did an outstanding job helping us buy our home! My husband was being transferred from California to Georgia and we were totally unfamiliar with suburban Atlanta. Louise listened carefully to what we were looking for in our new neighborhood (excellent public schools and a family friendly community) and suggested a few neighborhoods to key in on. We flew to Georgia and looked at 25 houses in 3 days. Louise organized all off the appointments in order to maximize the short time we were in town and we were thrilled with the house we selected. Louise was extremely organized throughout the whole contract negotiation and handled all of our inspections while we were out of state. She responded immediately to all of our calls and e-mails. We felt confident that under Louise's guidance the entire process would go smoothly and it did. We love our new home and would not hesitate to recommend Louise to others."

Evan & Karen - Alpharetta, GA
In the next phase of my real estate career, I had the opportunity to work on a Management Team for another large real estate firm. Here I was able to work closely with both management and the agents on training and contract processing. Another wonderful experience for me; I was able to learn more about the business side to real estate and how there is more than just selling!
I spent the following 7 years with Keller Williams Realty, and I am now with Atlanta Communities. Atlanta Communities is an amazing office with an incredible staff and support system and I am thrilled to be part of an ever-growing company!
I currently reside in North Metro Atlanta with my husband, two sons, and our beloved family dogs -- Nala a Boxer and Mick a Blue Heeler. I am proud to be the third child in a family of twelve kids!! Four biological and eight adopted through Cobb County DFACS. My adopted siblings are all ages 14 - 22 and there are 3 sets of twins!! The children are near and dear to my heart and I can´t imagine what life was like before them!
Well, I hope you´ve learned a little more about me! I look forward to hearing from you for your next real estate transaction, and learning a little more about you too!
Contact Louise about Luxury Real Estate in Atlanta
Check out my Redfin Partner Agent reviews here